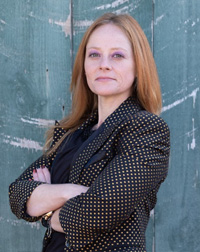 Erica S. Janton, Esq.
For the last decade, Erica S. Janton has devoted her career to the family law, first as a mediator and then in her legal career as a family law attorney and mediator. Attorney Janton represents a large variety of clients and has earned a well-regarded reputation for resolving complex custody and high asset, high conflict divorce cases. When providing clients with representation as an attorney, she is a compassionate and staunch advocate who ensures that her clients are well informed of their options and the related process, and prepared for every possible scenario a client may encounter.
In addition to practicing as an attorney, Attorney Janton completed training in family, divorce and elder mediation, earning the Kathleen Birt Award for Dispute Resolution from the Roger Williams University School of Law in 2013. As a mediator, she is a neutral third party who employs empathy, patience and active listing skills to facilitate parties in reaching successful resolutions outside of court proceedings.
Whether working towards a settlement outside of court or representing clients in litigation, Attorney Janton utilizes her legal acumen, experience and compassion to listen to and connect to each of her clients. Attorney Janton was an educator prior to receiving her legal training. Attorney Janton utilizes her educational training as one component of educating her clients about the law and their choices so that each client can assist in the strategic plan of their case. These traits have earned Attorney Janton the reputation among clients, colleagues and judges of being a skilled and reasonable attorney and trusted counselor of her clients' interests.
Client Results
• Mediation – Successfully mediated divorce between Husband and Wife whereby the parties reached a favorable resolution as to custody and placement of the minor children and an equitable distribution of marital assets.
• RI Pre-Nuptial Agreement- Successfully represented Husband in drafting of a pre-nuptial agreement that protected his numerous business entities and real estate from becoming marital should there be a dissolution of the marriage.
• RI Divorce – Represented Wife in divorce proceedings, successfully had her prenuptial agreement held to be enforceable protecting her assets.
• RI Child Custody – successfully represented Mother in Rhode Island on custody proceedings after a full trial on the merits, mother was awarded primary physical and sole legal custody of the minor child and the father was awarded non-overnight parenting time with the minor child.
• RI Child Custody – Successful reunification of minor children with their father. Minor children were returned to their father's custody and possession after a contested termination of guardian's rights in RI Family Court.
• RI Divorce – Successfully represented Wife in complex divorce matter. Obtained final judgment in favor of client, awarding her a favorable distribution of the marital business and multiple parcels or real estate during the equitable distribution of all marital assets.
• RI Divorce/Custody – Victorious in representing Husband in RI Divorce proceedings. Obtained final judgment in favor of client receiving shared physical and legal custody of their minor children. Additionally, the Husband was awarded an equitable division of all marital assets.
• RI Custody – Obtained unobstructed time between father and minor child after years of difficulty obtaining those results.
Awards
• Best Lawyers "Ones to Watch" in Family Law (2021-2022)
• Best Lawyers "Ones to Watch" in Family law, New England (2021)
• Professional Excellence in the Law in Adoption, Marital and Family Law, Rhode Island Monthly (2020-2021)
• Rhode Island Super Lawyers Rising Star (2019-2021)
• Kathleen Birt Award for Dispute Resolution (2013)
Professional and Civic Affiliations
• House of Delegates Member, Rhode Island Bar Association
• Member, The Edward Gallogly Family Law Inns of Court